SculptraAesthetic is a facial injectable treatment that is intended for the treatment of shallow to deep nasolabial fold contour deficiencies and other facial wrinkles. SculptraAesthetic works gradually to replace collagen that is lost during the aging process and gives you natural-looking results that can last up to 25 months.
Cost:
One vial of Sculptra® ~ $900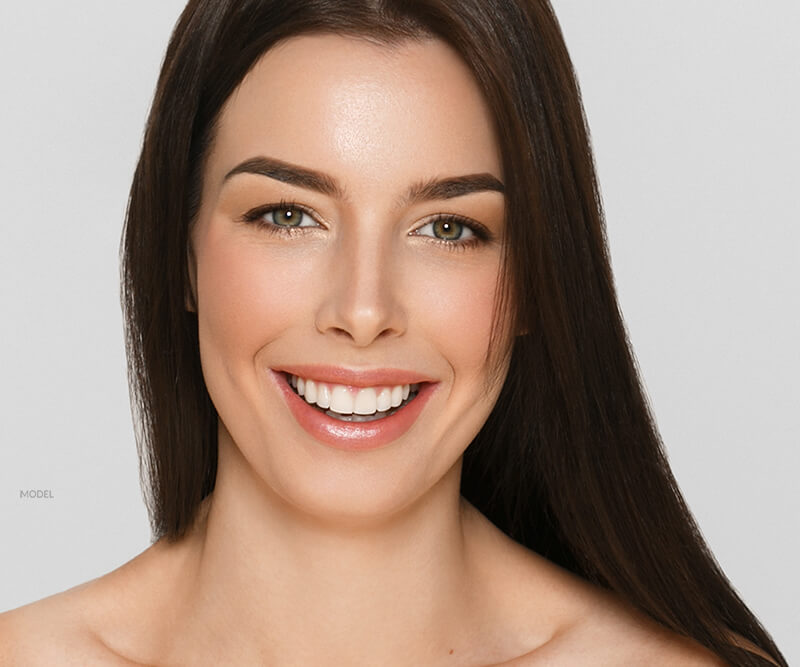 What is Sculptra?

Sculptra® is poly-L-lactic acid, a derivative of lactic acid, a natural substance which is 100% biocompatible. Poly-L-lactic acid has been used successfully for years in various surgical procedures in what we know as "absorbable sutures" or stitches.

With decades of knowledge about the product's safety, the practice of using Sculptra for cosmetic surgery and procedures began in Europe in 1999

Why should I use Sculptra®?

The aging process brings a progressive loss of skin integrity and loss of facial fat.With volume loss or as your "face deflates", there is shifting of the empty skin downward, causing loose skin around the mouth, deepening of smile lines and flattening of the cheeks.

The aim of using Sculptra® in cosmetic procedures is to reverse the downward skin shift by lifting and filling in the areas of volume loss. By treating the hollowness, and replacing the "apples of your cheeks", and sculpting a more defined jaw line, your face will overall appear more youthful.

How does Sculptra® work?

After you receive your first injection of Sculptra®, your body will start to metabolize the product and initiate a response. The end result is your body producing its own collagen! That's right, it is your body's own collagen that produces the results, it is your own collagen giving you the volume…leading to a very natural result.

When will I see results from Sculptra®?

After the initial injection, you will only have temporary swelling for approximately 3 days. At the time of the first injection , you will start the process of collagen building process and it may be only after the second injection that you start to see results. (remember, collagen doesn't grow overnight)

Improvement is gradual, you will most likely require three sessions 6-8 weeks apart to achieve optimal results.
Contact us
MD Renewal
Dr Jambor | board certified plastic surgeon
22 Dale Rd, Avon, CT 06001
Monday: 9:00am – 5:00pm
Tuesday: 9:00am – 5:00pm
Wednesday: 10:30am – 6:00pm
Thursday: 10:30am – 6:00pm
Friday: 9:00am – 4:00pm
4.9 star
Reviews
Dr. Jambor is very knowledgeable and gives honest recommendations based on what is important to me. She sets very realistic expectations on the results I should expect. Her injection technique is excellent- she takes her time and minimizes discomfort as best as possible. I feel comfortable with her doing any injection or procedure on my face! I won't trust my face to anyone else after becoming her patient.
Specials
Save money on your favorite specials.