Jane Iredale Mineral
Makeup
Jane Iredale Mineral Makeup provides unparalleled and unbeatable quality in a makeup. 100% pure mineral, no added talc like its most prominent competitors. The benefit to this is pure light reflection, brightening your complexion, and this makeup will not sit in your lines.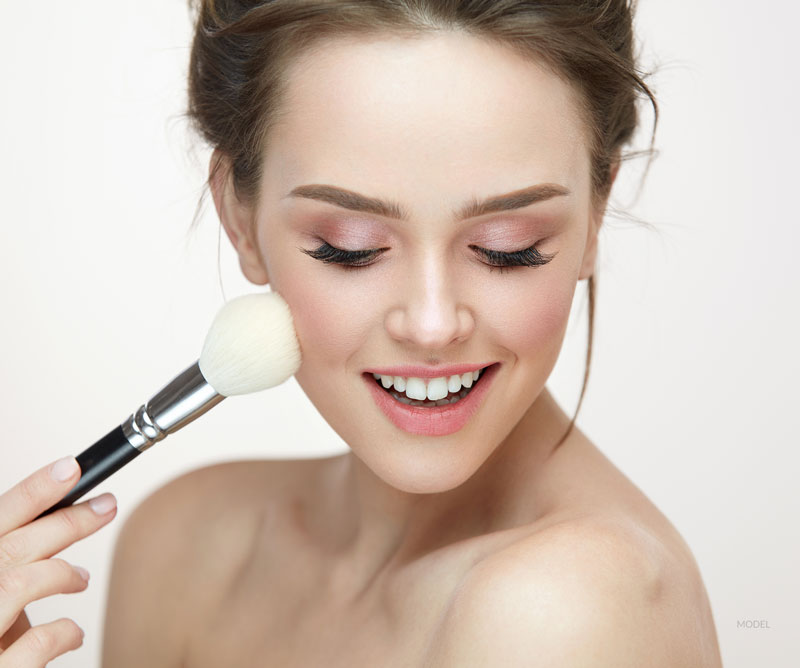 Jane Iredale makeup has been used on many Hollywood stars for its flawless coverage and natural appearance. It is continually mentioned in women's publications (New Beauty, Allure, InStyle, More, Shape) and has won many beauty editor awards.
We have had many converts from other mineral makeup lines after one trial.
Makeup Consultation
This 30-minute consult includes color matching and tips for quick and easy applications. Once you learn how to properly apply Jane Iredale, you won't live without it! It lays on the skin unlike any other mineral makeup. Leave M.D. Renewal confident that you can quickly and easily apply the minerals and that you are giving your skin the highest quality makeup available.
$30 (This fee will be applied toward your make-up purchase.)
Contact us
MD Renewal
Dr Jambor | board certified plastic surgeon
22 Dale Rd, Avon, CT 06001
Monday: 9:00am – 5:00pm
Tuesday: 9:00am – 5:00pm
Wednesday: 10:30am – 6:00pm
Thursday: 10:30am – 6:00pm
Friday: 9:00am – 4:00pm
4.9 star
Reviews
Dr. Jambor is very knowledgeable and gives honest recommendations based on what is important to me. She sets very realistic expectations on the results I should expect. Her injection technique is excellent- she takes her time and minimizes discomfort as best as possible. I feel comfortable with her doing any injection or procedure on my face! I won't trust my face to anyone else after becoming her patient.
Specials
Save money on your favorite specials.