Clinical
Treatments/Facials
Clinically effective treatments to rejuvenate your skin without any significant peeling
Model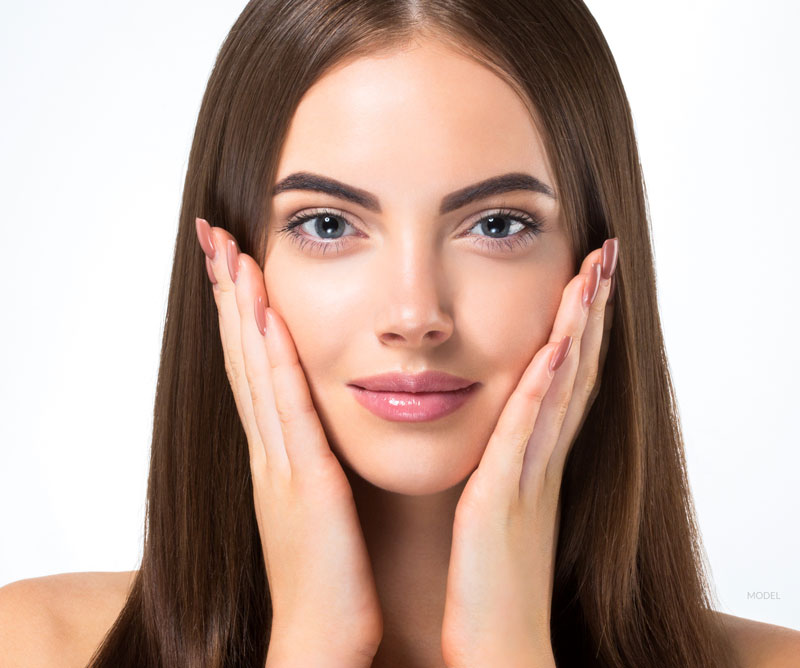 MD Facial
Better than a traditional facial, this corrective treatment combines medical grade antioxidants and retinols for both immediate and long term benefit.
50 minutes ~ $100
MD Stimulator
Motivate your stressed skin to glow! This intensive antioxidant treatment includes facial massage to stimulate circulation within the skin to help rejuvenate dull, sluggish skin. Once your skin is receptive, our aesthetician will infuse appropriate serums for your skins needs.
$135
Deep Pore Detox Treatment
An excellent choice to clear congested skin, this active blend of acids penetrates pores to dissolve blackheads and impactions, kill bacteria and reduce inflammation. Skin will be left hydrated, purified and clear.
Steam can be used to complement this treatment.
$90
with extractions ~ $115
Smooth and Renew
This powerful antioxidant treatment brightens and exfoliates
while delivering nutrients to the skin. Pumpkin contains the highest concentration of salicylic acid of any plant, and the result is a treatment with potent skin smoothing and clearing action. Great for oily skin, rough texture.
$90
Clarifying Treatment
Perfect for oily, acne-prone skin, this 20% salicylic acid treatment leaves skin smooth and clear with noticeably diminished breakouts. Beneficial antibacterial and anti-inflammatory properties refine texture and bring a new brightness to skin. Each treatment will end with an application of a retinol boost for long term benefits.
$110
Contact us
MD Renewal
Dr Jambor | board certified plastic surgeon
22 Dale Rd, Avon, CT 06001
Monday: 9:00am – 5:00pm
Tuesday: 9:00am – 5:00pm
Wednesday: 10:30am – 6:00pm
Thursday: 10:30am – 6:00pm
Friday: 9:00am – 4:00pm
4.9 star
Reviews
Dr. Jambor is very knowledgeable and gives honest recommendations based on what is important to me. She sets very realistic expectations on the results I should expect. Her injection technique is excellent- she takes her time and minimizes discomfort as best as possible. I feel comfortable with her doing any injection or procedure on my face! I won't trust my face to anyone else after becoming her patient.
Specials
Save money on your favorite specials.