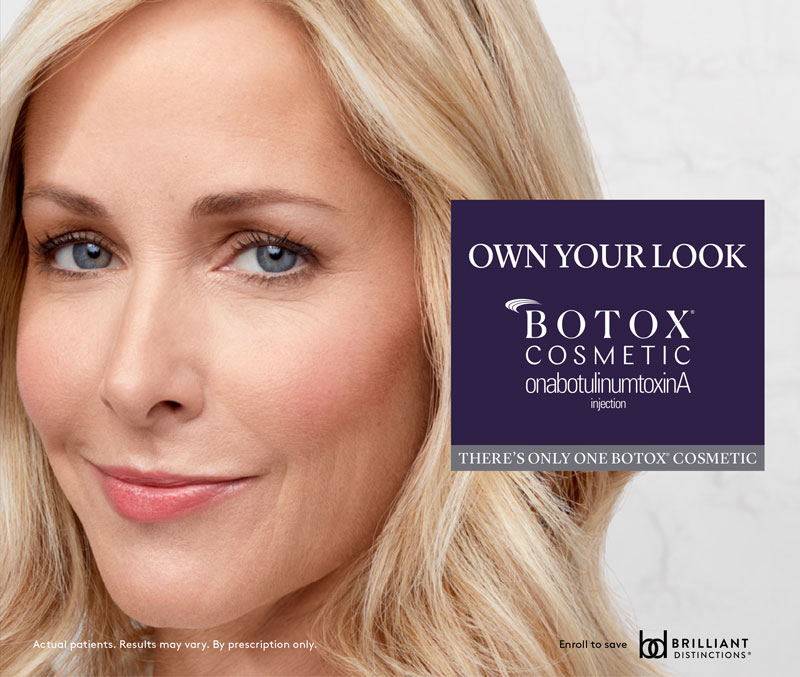 What is BOTOX® Cosmetic?
BOTOX® Cosmetic is the most popular cosmetic procedure performed to treat moderate to severe facial lines. Visibly smooth and soften expression lines between your eyebrows, across your forehead or in the "crow's feet" area. Multiple area treatments of BOTOX® Cosmetic will give your face a more youthful, "bright-eyed" appearance. Results from your BOTOX® Cosmetic treatment are seen within days and last four months or more.
Cost:
BOTOX® Cosmetic~One area ~ $300 and up
BOTOX® Cosmetic~Two areas ~ $570 and up
BOTOX® Cosmetic~Three areas ~ $810 and up
*BOTOX® Cosmetic procedure performed by Colleen Jambor, MD
Before & After


Contact us
MD Renewal
Dr Jambor | board certified plastic surgeon
22 Dale Rd, Avon, CT 06001
Monday: 9:00am – 5:00pm
Tuesday: 9:00am – 5:00pm
Wednesday: 10:30am – 6:00pm
Thursday: 10:30am – 6:00pm
Friday: 9:00am – 4:00pm
4.9 star
Reviews
Dr. Jambor is very knowledgeable and gives honest recommendations based on what is important to me. She sets very realistic expectations on the results I should expect. Her injection technique is excellent- she takes her time and minimizes discomfort as best as possible. I feel comfortable with her doing any injection or procedure on my face! I won't trust my face to anyone else after becoming her patient.
Specials
Save money on your favorite specials.