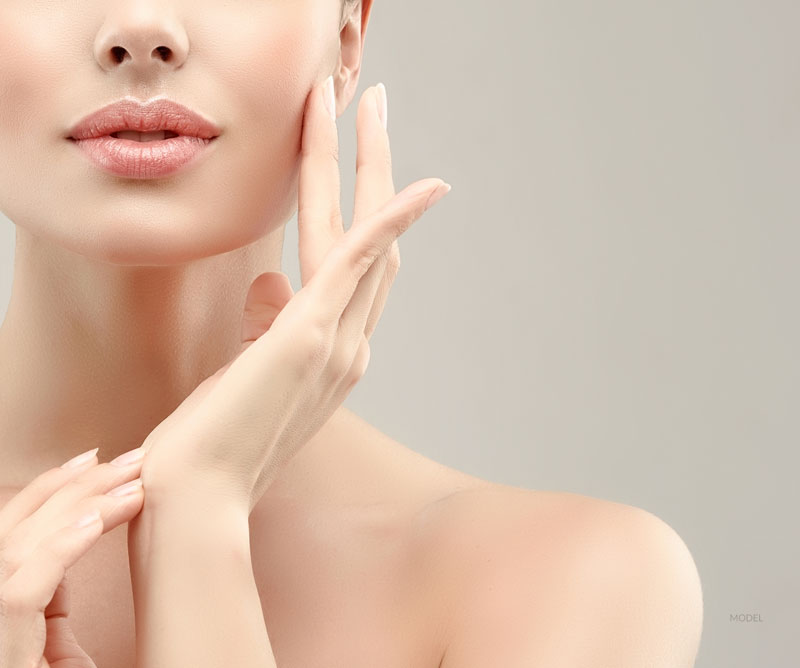 Restylane®
Restylane®, is one of the most widely used dermal fillers for facial rejuvenation. Consisting of hyaluronic acid, a naturally occurring substance in our body, Restylane®, provides dramatic results for improving the appearance of facial lines or restoring volume and fullness to cheeks and lips. Restylane® can also be used in the tear troughs to restore volume underneath the eyes, giving you a fresh look. The results are visible immediately and last six to nine months.
*Restylane® procedure performed by Colleen Jambor, MD
Cost:
One tube of Restylane® ~ $750
Restylane® Tear Troughs ~ $750
Restylane® Silk
Restylane® Silk is the first and only FDA-approved product specifically designed for subtle lip enhancement and the smoothing of wrinkles and lines around the mouth in patients over 21 years of age. Just like the other members of the Restylane® family, Restylane® Silk is a clear gel formulation of hyaluronic acid — a sugar that is naturally present in your skin.
Cost:
One Tube ~ $750
Restylane® Lyft
Similar to Restylane®, but offers even more volume.
Instantly smooth away facial wrinkles with Restylane® Lyft. Restylane® Lyft can be used to add volume and fullness to the skin to correct moderate to severe facial wrinkles and folds and give you the lift you've been looking for.
Cost:
Restylane® Lyft~One tube ~ $800
Contact us
MD Renewal
Dr Jambor | board certified plastic surgeon
22 Dale Rd, Avon, CT 06001
Monday: 9:00am – 5:00pm
Tuesday: 9:00am – 5:00pm
Wednesday: 10:30am – 6:00pm
Thursday: 10:30am – 6:00pm
Friday: 9:00am – 4:00pm
4.9 star
Reviews
Dr. Jambor is very knowledgeable and gives honest recommendations based on what is important to me. She sets very realistic expectations on the results I should expect. Her injection technique is excellent- she takes her time and minimizes discomfort as best as possible. I feel comfortable with her doing any injection or procedure on my face! I won't trust my face to anyone else after becoming her patient.
Specials
Save money on your favorite specials.