SculpSure®
Dr Jambor is the first plastic surgeon in the Farmington Valley area to offer SculpSure®, the world's first hyperthermic laser for non-invasive fat reduction.
Model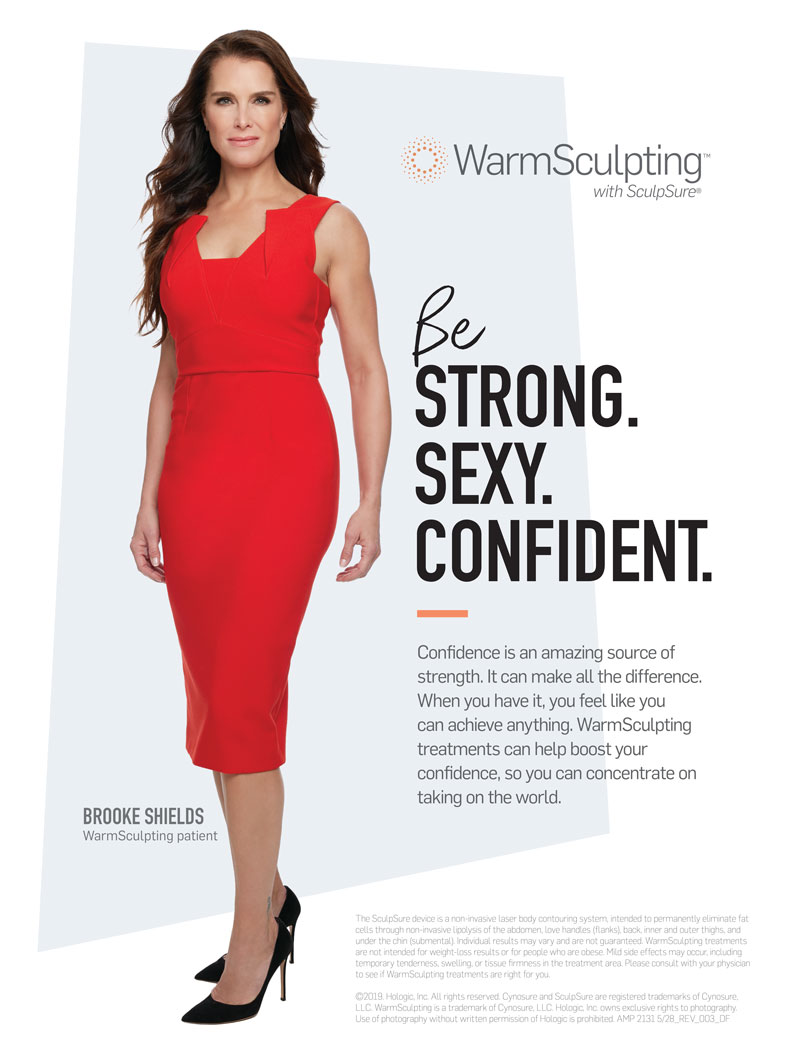 The treatment takes ONLY 25 minutes per area, which is much quicker than other non-invasive procedures. A new, state-of-the -art, light-based device is used to heat the unwanted fat cells, while cooling the skin layer. Once the fat cells are destroyed, the body gradually eliminates them over time, reducing the amount of fat in the treated area.
SculpSure® is pain-free, unlike other noninvasive procedures. This procedure is totally non-surgical, you will be able to walk out of the office by yourself and drive home or back to work. There is absolutely no downtime. Please call us today to schedule your consultation at
860-678-1800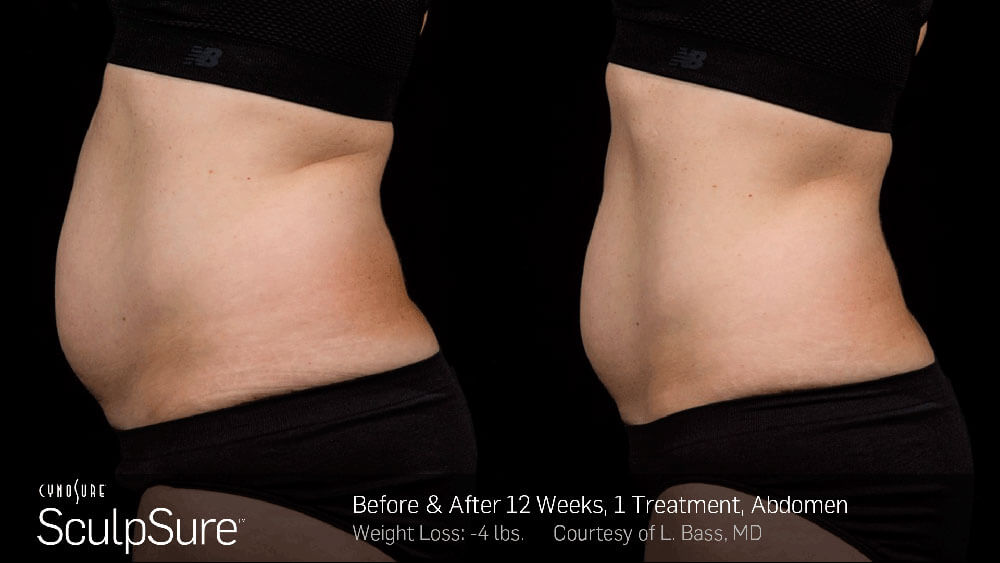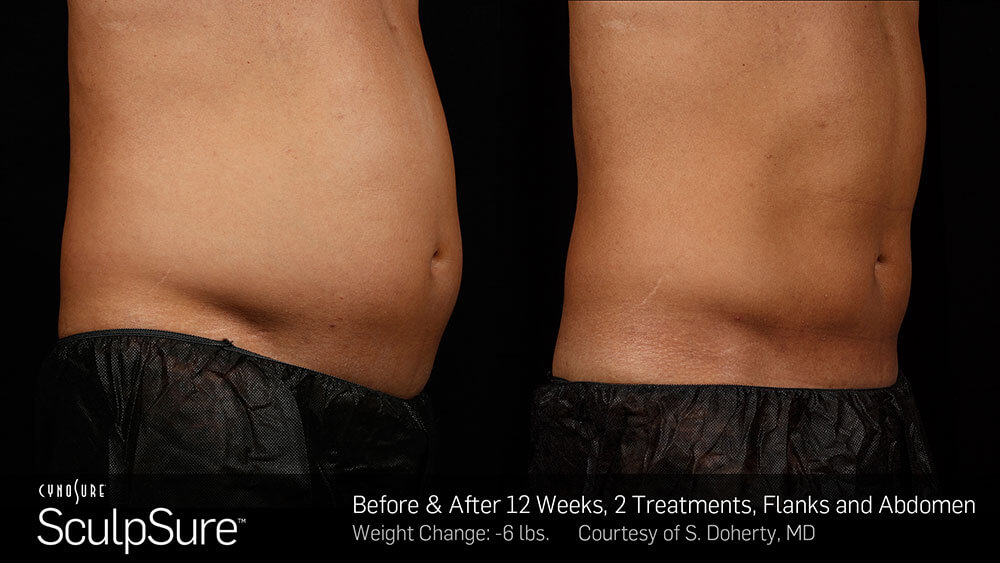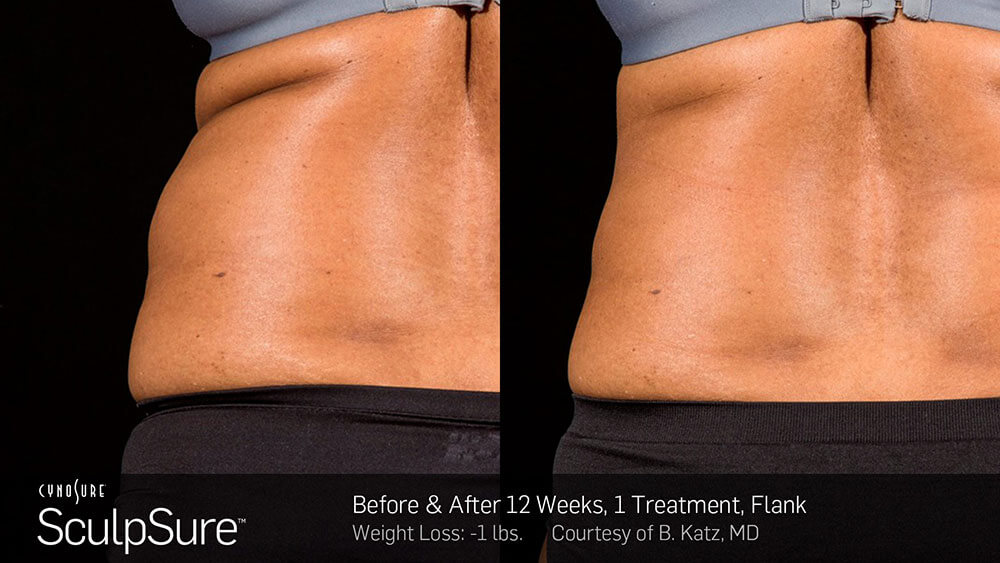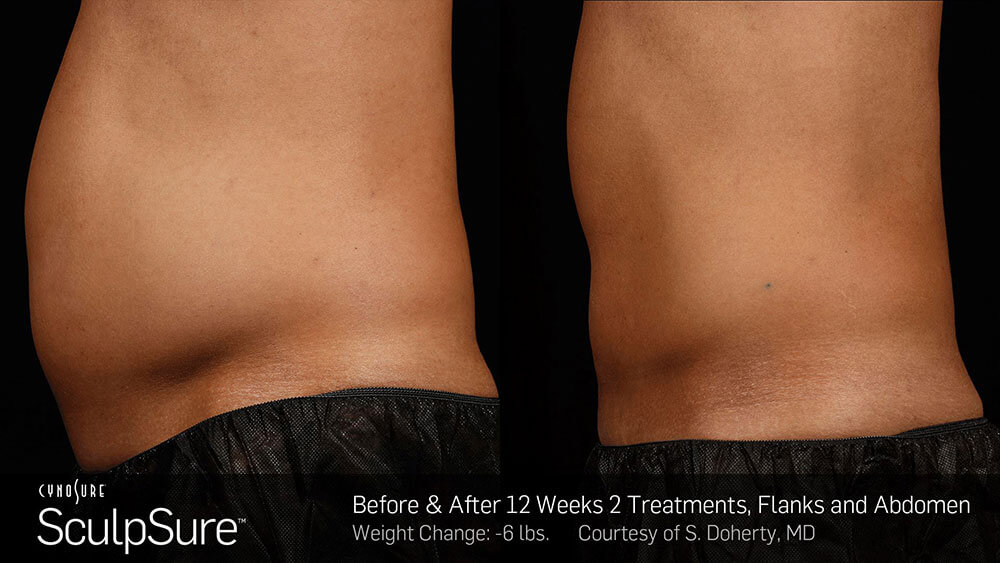 What is SculpSure®?

SculpSure®is a non-invasive body contouring system for the reduction of stubborn fat in areas such as the abdomen and love handles. The 25 minuet procedure destroys up to 24% of treated fat cells without surgery.

Is SculpSure® right for me?

SculpSure® is ideal for people with trouble spots, particularly those that seem resistant to diet and exercise.

How many treatments will I need?

Most patients see results with as little as one treatment. However, you may wish to have additional treatments based on you desired results. Ask your treatment provider about the best treatment plan for you.

What should I expect during the treatment?

Most patients start to see results as early as 6 weeks following treatment as the body begins to evacuate the destroyed fat cells, with optimal results usually seen at 12 weeks.

How long will the results last?

Treated fat cells are permanently destroyed during the treatment and will not regenerate.

How long before I can resume normal activities?

There is no downtime with SculpSure®, so you can have the treatment during your lunch hour and return to work immediately.

What is the difference between fat loss and weight loss?

The number of fat cells stored in our bodies typically remain constant throughout adult life. After the Scuplsure™ treatment, the destroyed fat cells will never return. However as we lose weight, the size of fat cells become smaller, but typically do not decrease in number. Even with diet and exercise, many people have difficulty losing weight in these trouble areas.
Contact us
MD Renewal
Dr Jambor | board certified plastic surgeon
22 Dale Rd, Avon, CT 06001
Monday: 9:00am – 5:00pm
Tuesday: 9:00am – 5:00pm
Wednesday: 10:30am – 6:00pm
Thursday: 10:30am – 6:00pm
Friday: 9:00am – 4:00pm
4.9 star
Reviews
Dr. Jambor is very knowledgeable and gives honest recommendations based on what is important to me. She sets very realistic expectations on the results I should expect. Her injection technique is excellent- she takes her time and minimizes discomfort as best as possible. I feel comfortable with her doing any injection or procedure on my face! I won't trust my face to anyone else after becoming her patient.
Specials
Save money on your favorite specials.